I am so pleased to start this Meet The Maker page with the lovely Anna from The Bombel Shop.  Her handmade jewellery is extremely bright and happy, please pop over to her shop to check out what else she has to offer.  You can also find her on Instagram, Facebook and Pinterest.
Could you tell us how you got into jewellery making?  
I got my art degree in painting and always had an appreciation for beautiful and artistic items, especially jewellery. It slowly became my true obsession as I started collecting and buying it every month, such that I jokingly gave myself the nickname Magpie 😊. I never had the chance to try jewellery making until a couple of years ago when I discovered the Etsy website. I was browsing the internet looking for a bohemian dress and of course I found one on Etsy, but I also found this the whole new world of wonderful things. I started looking for unique jewellery and came across lots of amazing shops selling beautiful beads and components. This way, of course, I found your lovely shop too! I became so inspired and motivated that I soon bought my first jewellery making kit at HobbyCraft and that is how it started. I am very much self-taught and just love learning about new materials and techniques.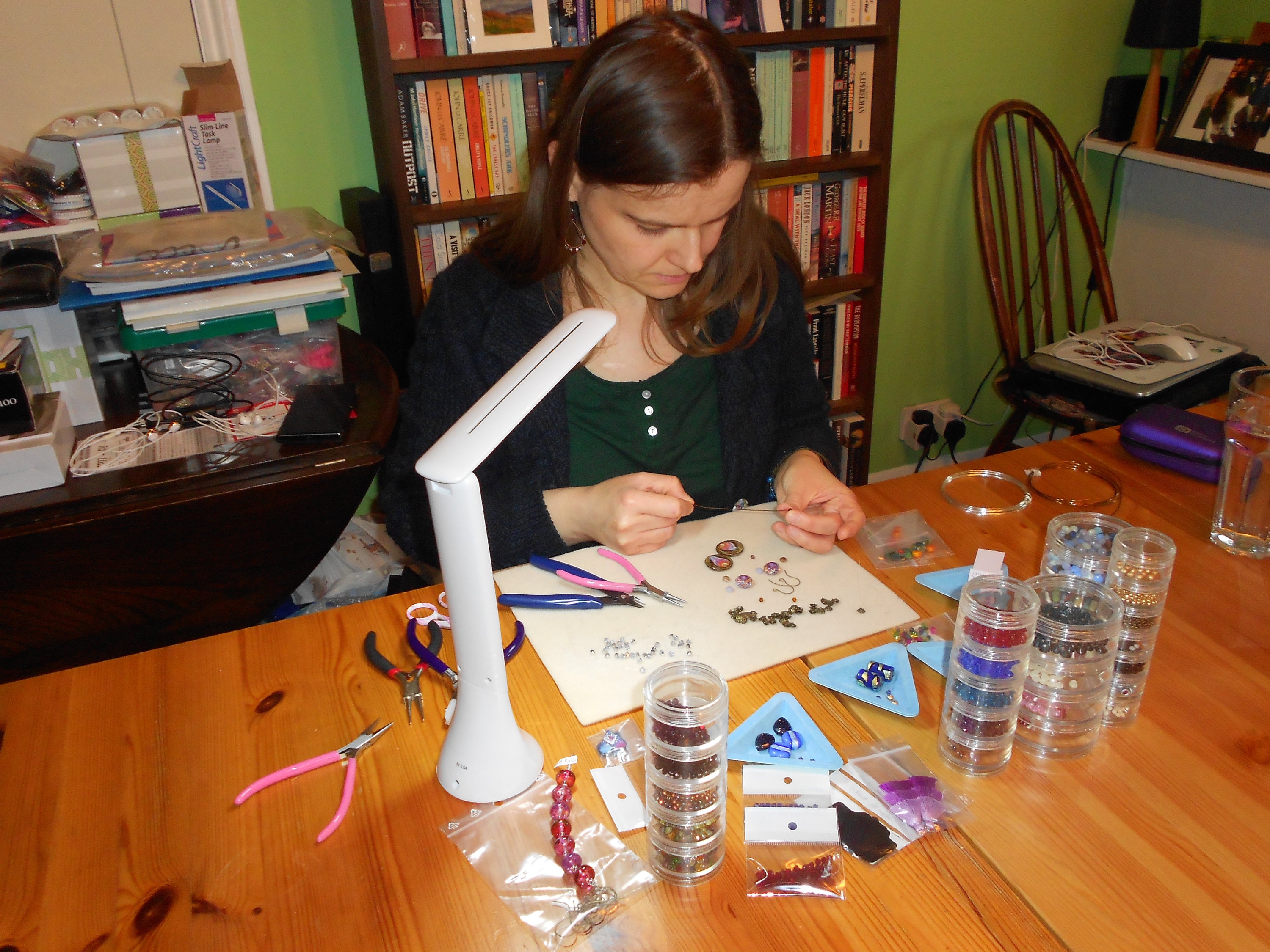 How did you come up with your shop name?   
The name is made up word which does not really exist, I was looking for something short and easy to say!   

Could you tell us a little bit about where you like to create your work?   
As a beginner I started making my jewellery on the only available space in our house, which was the dining table, but I do move onto the patio table on lovely sunny days, which still is my favourite place. I really cannot wait for the warm weather to return so I can go outdoors and be creative in the sun! I hope one day my little makeshift jewellery table can be transformed into a proper studio. For now, I still do all my creations on my dining table, which sometimes can get very messy, but my husband does not mind as he truly is my biggest fan and supporter of my new passion.   
What's your favourite item in your shop?   
I really enjoy making earrings and the very first item I have ever made were dangle earrings.  Nowadays I really love earrings made of different components and my favourite pair is beach, dangle, bohemian earrings, featuring glass seahorse beads and Mykonos Greek charms.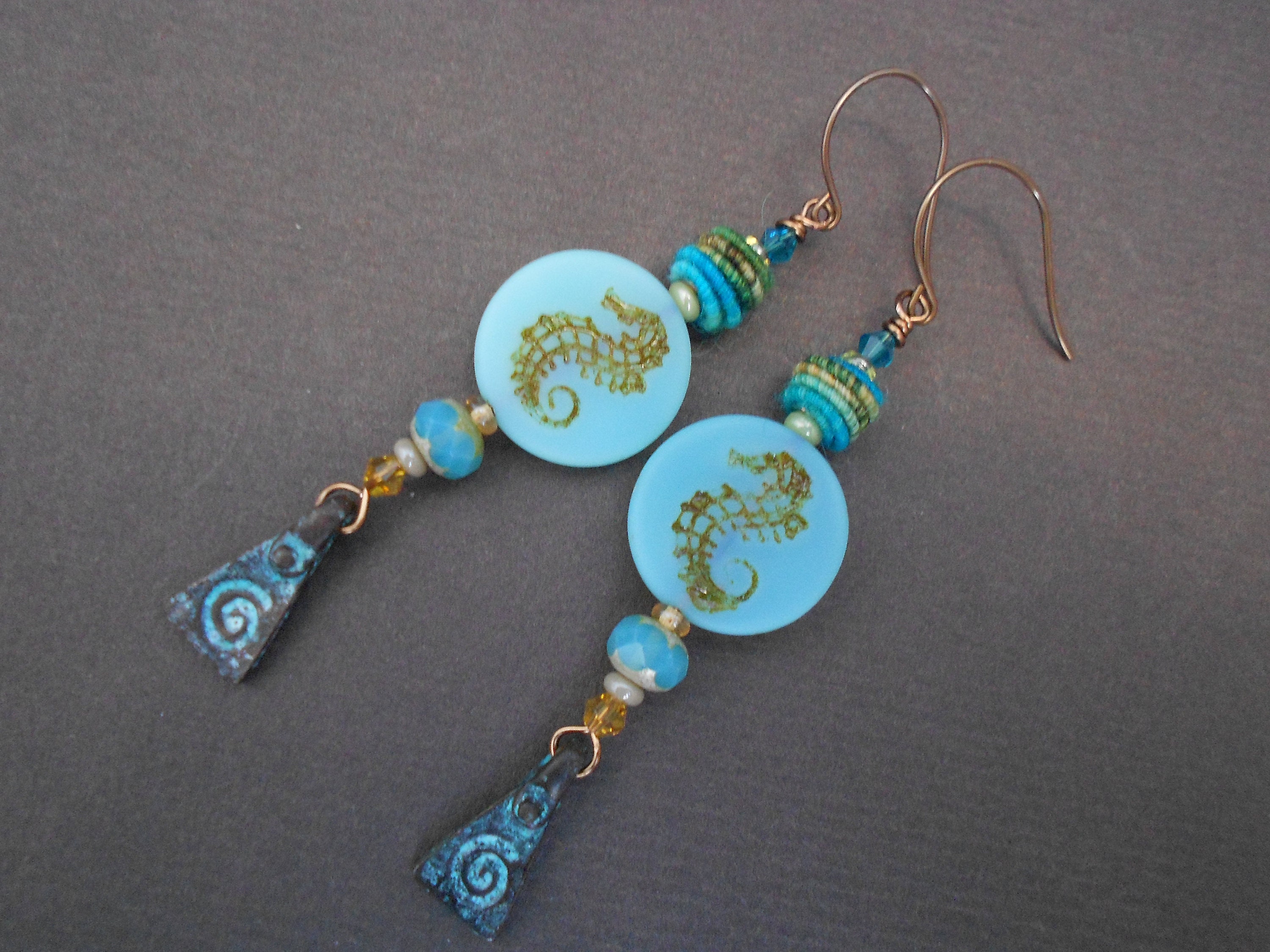 What's your favourite shape of bead to use?  
I really love rondelle beads, they are so universal, great as spacers and wonderful as the main component in jewellery. Of course, I like to use different shapes and sizes. Lots of my earrings are made with beads in different shapes. I do not like to be boring 😊.   
Where do you get your inspiration from?   
It is difficult to describe as it can happen anytime and anywhere. Sometimes I see a picture and think I really like that combination of colours and it gets me into the mood to be creative with a similar combination. Other times I buy nice beads and realise I can match them with some bohemian charms I already bought. This way lots of my jewellery has been created, spontaneously and opportunistically. I truly enjoy the whole creative process of finding and pairing different colours and materials into something unique.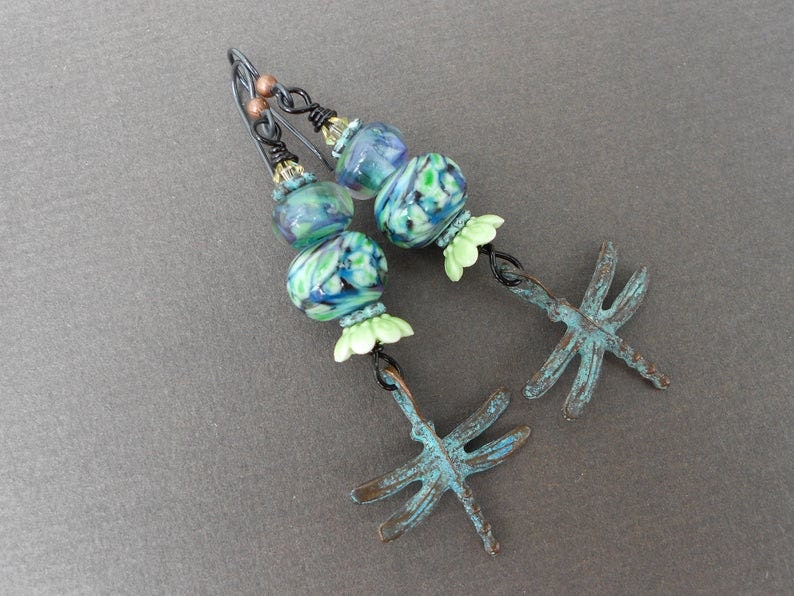 Where is your most favourite place to visit?   
The town of Kudowa in my home country of Poland, where I was born and grew up. My second favourite place is Edinburgh, a city I love so much, with its history, culture with wonderful scenery.      
Once upon a time………   
…a cat woke up from her peaceful snooze on the sofa in front of the fire. She yawned, stretched and jumped off to walk towards the woman who was sitting by a table in the same room, making jewellery. The cat leapt on to the lap of the woman, looked into her eyes and said, in perfect English…'Dear Anna,  you are a maker of such wonderful jewellery, but it is time for my tea and I am very hungry!"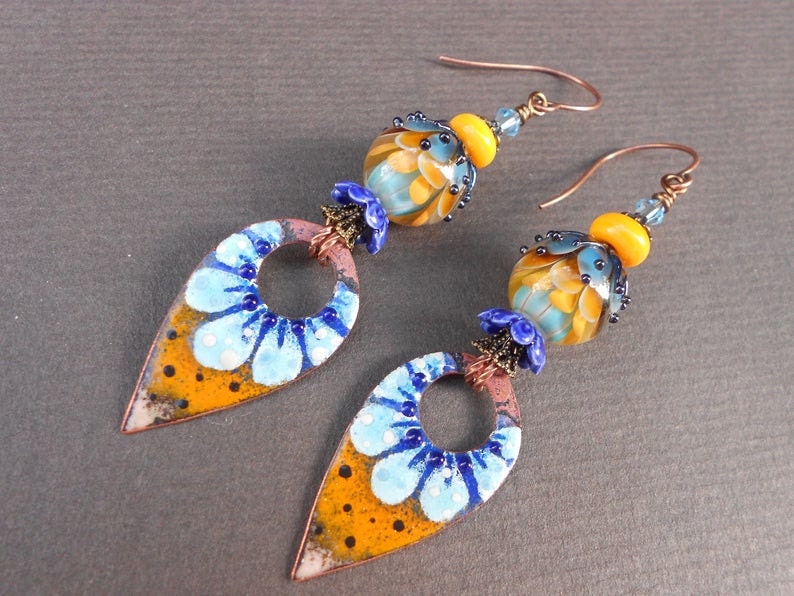 Tea or coffee?   
Definitely coffee! I am a night owl, especially when beading.   
What question would you like to ask the next maker?   
What is your favourite jewellery component?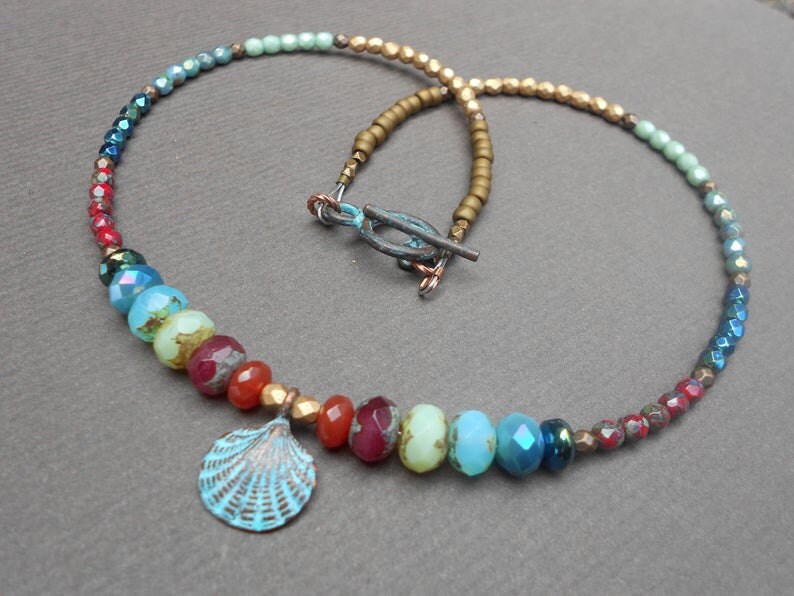 What question do you wish we had asked you, please feel free to answer as well 😊?   
What does making jewellery and being creative mean to you? And I will answer – it brings me pleasure, it relaxes me, it fulfils a deep need to make things with my hands and allows me to use my artistic knowledge in an exciting way.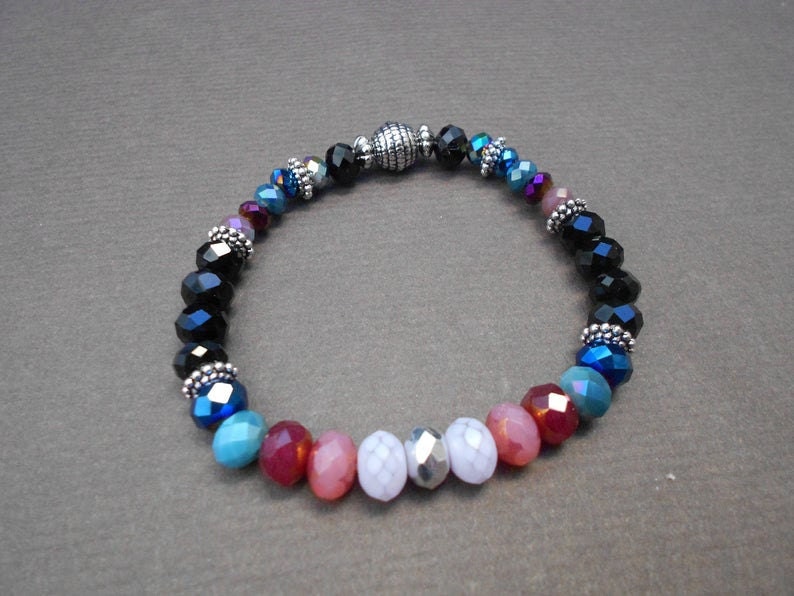 Thank you Anna for taking the time to share a bit more about you and your jewellery making process.